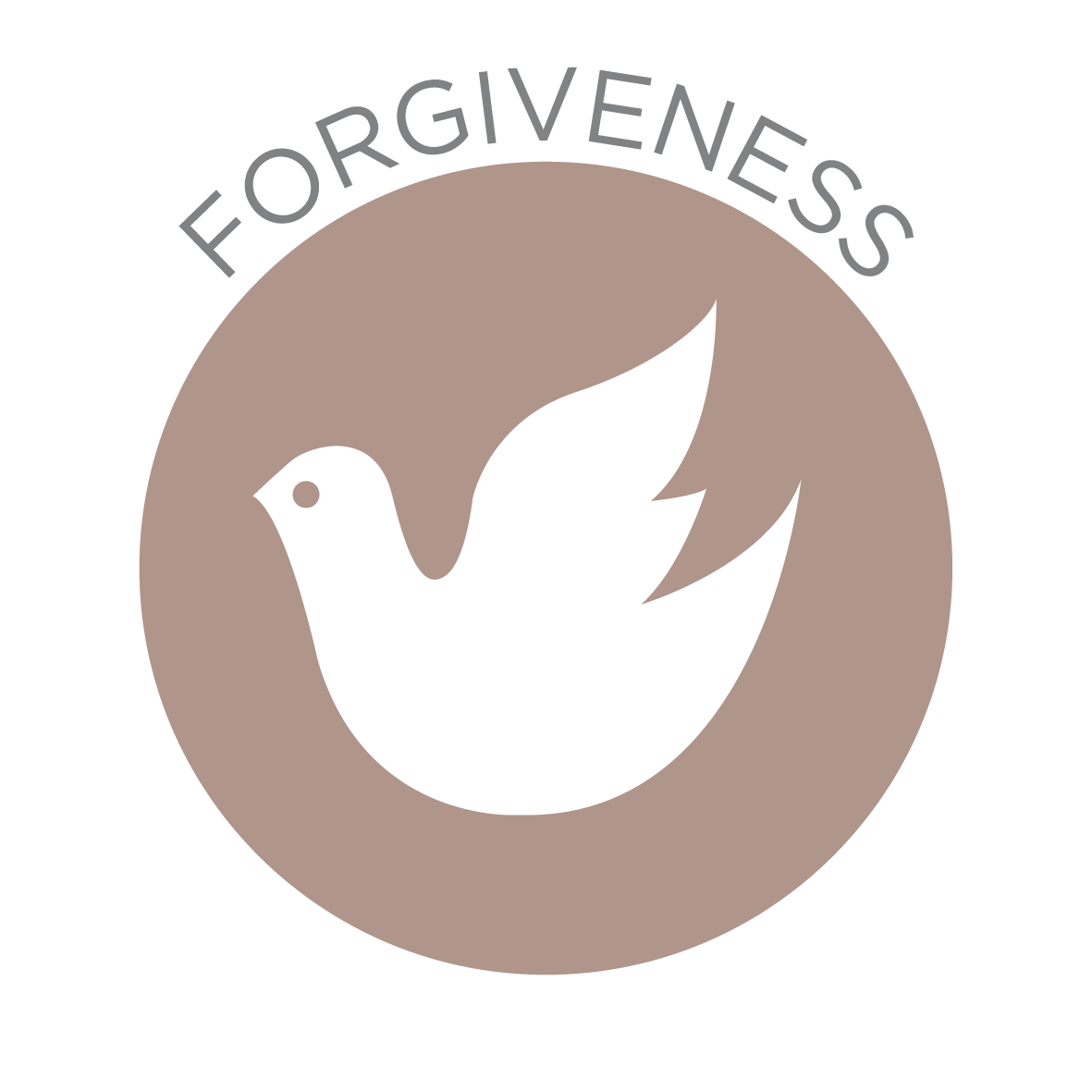 Forgiveness – everyone makes mistakes, it's part of being human. Sometimes our mistakes hurt someone else, we can also be hurt ourselves. When this happens we need to forgive, to accept an apology that is really meant. When we forgive we are able to move forward and have a fresh start.
Ephesians 4 v32 Be kind and compassionate to one another, forgiving each other, just as in Christ God forgave you.
If we really want to love we must learn how to forgive – Mother Teresa
Last Easter, each class had the opportunity to take part in the Forgiveness Prayer Space

Jesus' friends started that first Easter Day scared and sad. Angels met them at the tomb and told them not to be afraid. Later when they saw Jesus for themselves He spoke words of peace to them.

Children were asked to think about where they find peace and what makes them peaceful?

They were invited to write on a 'flower stem' where or how they find peace and they added it to our peace garden.

Christians believe that Jesus died so that the things we have done wrong can be forgiven. He was treated unfairly and was killed without having done anything wrong.

The children were asked to think about those who they have treated unfairly. This was presented as an opportunity to say sorry.

If they wanted to say sorry, they were asked to write their name on a plaster and stick it on the cross. They then sat and ate a sour sweet as they thought about making the situation better.

They considered if they would like to say sorry to the person they hurt the next time they see them.

On the first Palm Sunday people threw palm leaves onto the dusty road for Jesus to walk over.

This is how they showed He was important to them.

Children were asked to think who is important to them? They were invited to write their names on a palm leaf.

As they wrote, they had the opportunity to thank God for them if they wished.

At the end of Good Friday it seemed that Jesus' way of loving people had come to an end.

Yet three days later on the Sunday, Hope was born again. Jesus had risen, just like He said He would.

It's good to remember on those days when life seems hard that there is always hope – Jesus has made sure of that, HE IS ALIVE – and that changes everything!

Children were asked to scratch away the dark paint on the egg and draw what they thought of when they hear these words.

The crowd started by welcoming Jesus but were later swayed by peer pressure to condemn Him.

The children were asked to think about what they you have done? Are they one in a million, or do they feel lost in a crowd?

The children were asked to look at the 'Little People'. Which one is them?

They were asked to move the other 'little people' to represent the

other people in their life. How do they feel?