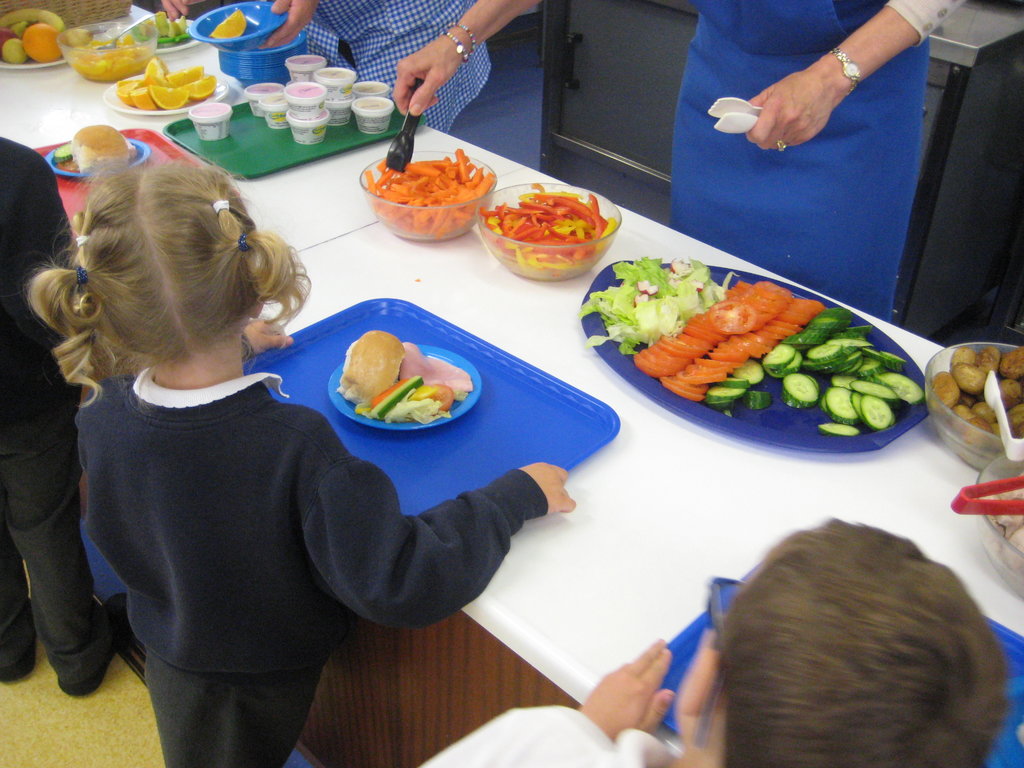 The school decided to retain a service which is non-profit making and self-financing following the withdrawal of school meals in Somerset schools.
From Sept 2014, Years R, 1 & 2 children are entitled to Universal Free School Meals.
The Food Safety Act 1990 requires the school to operate a management system called 'Assured Safe Catering'. Legislation determines that we must adhere to published nutritional standards, thereby ensuring a healthy and balanced daily meal. The Trust employs a catering consultant to ensure that the regulations are met.
Fresh meat, vegetables and fruit are sourced locally and within a very limited budget show variety and attention to quality.
Meals are freshly prepared without salt or preservatives. We do not fry any foods or use processed meats.
The service is reviewed in consultation with parents and pupils on a four-year cycle.