2020 SATs and Phonics Screening Test Results
Our Year 1 children are assessed on their ability to decode words (including nonesense words), which usually takes place in June. However, due to the pandemic the Government instructed us to assess the children in December 2020. 93% of our pupils passed the phonics check.
Due to Covid-19 no statutory tests were taken in 2020. The results for 2019 are detailed below...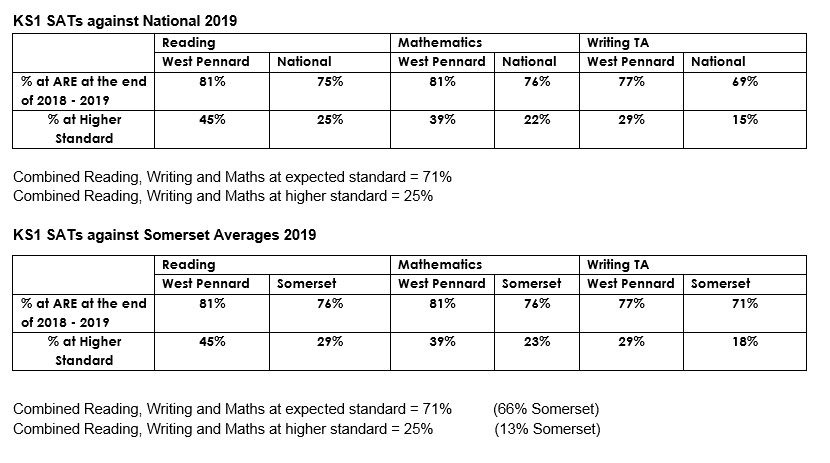 How well are we doing compared to other schools locally and nationally? Please follow the links below...
http://www.education.gov.uk/schools/performance/
http://www.education.gov.uk/