As the world in which we live becomes more and more connected, children have increasing access to resources and online activities. It is therefore of paramount importance that we support children in making informed and educated decisions about the content that they access and the time that they spend online, and that we support you, as parents in ensuring access outside school is both safe and secure. 
Parental Controls for Consoles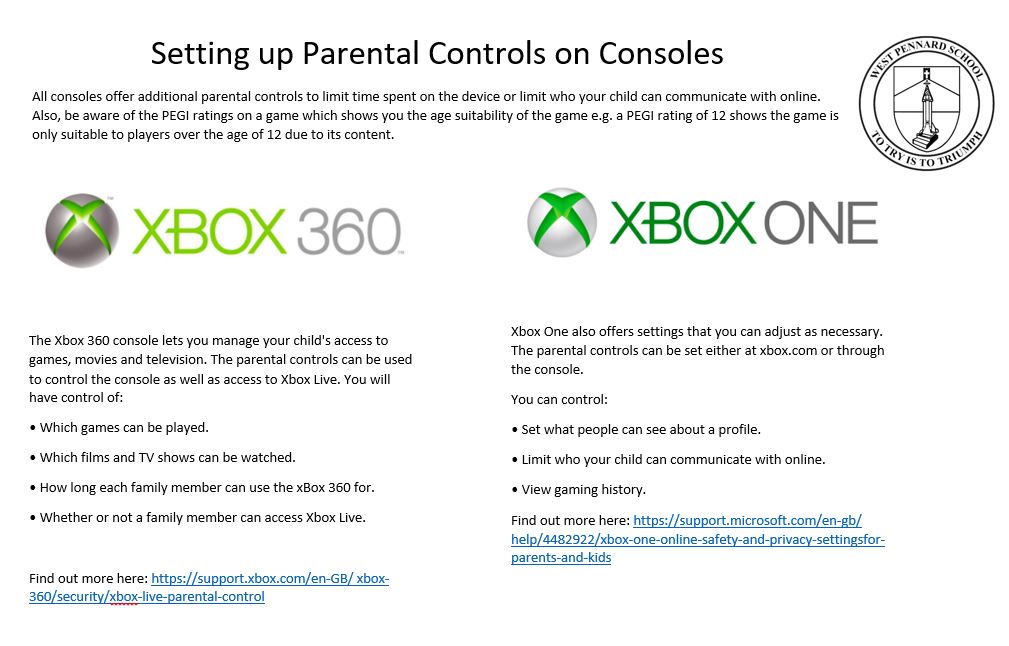 Parental Controls for Social Media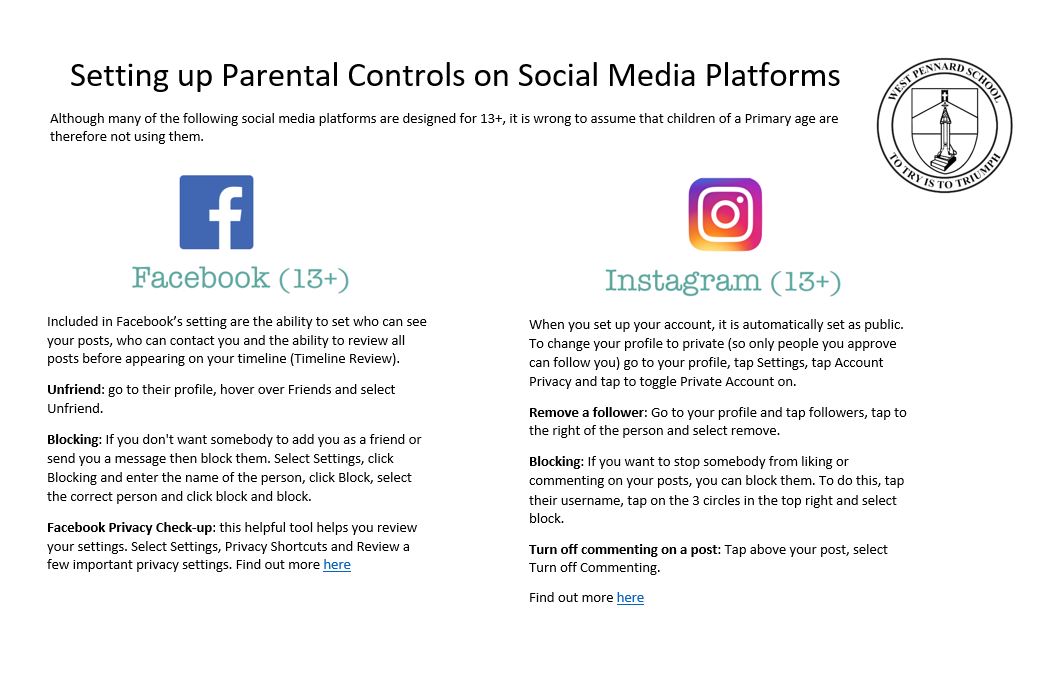 Parental Advice about Snapchat and Netflix
This page will give you access to resources and links to webpages that are designed to help you ensure that your children's digital world is a safe one.
Visit the Somerset Elim website to view information booklets, videos and links to useful websites. 
Online Safety Tips: Keeping Families Safe Online | Virgin Media - Virgin Media / O2 Safety Advice
www.thinkuknow.co.uk – Visit the "Parent/Carer" Section and use the "Click CEOP" button to seek advice and report online abuse.
www.getsafeonline.org – Free up-to-date Security advice including using complex passwords and managing hacked accounts
www.childnet.com – Visit the 'Know It All' Section for an interactive guide about online safety
www.nspcc.org.uk/onlinesafety - NSPCC's Share Aware campaign provides information for parents about popular social media sites, apps and games.
https://sscb.safeguardingsomerset.org.uk/ - Somerset Safeguarding Children Board
www.internetmatters.org – Information from the four largest internet service providers (BT, Sky, Talk Talk and Virgin)